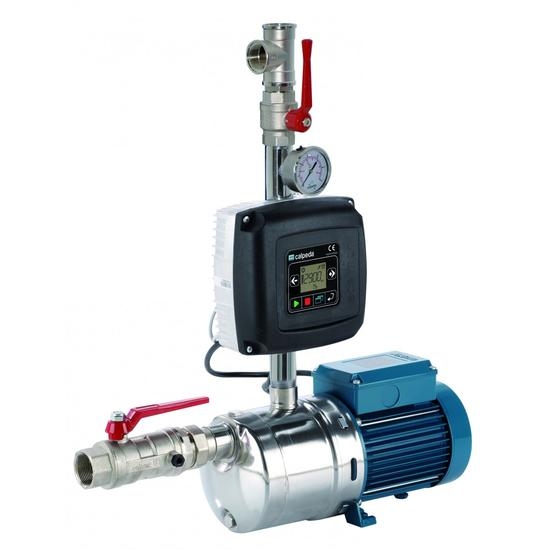 With planned reductions to mains pressure across the country, homes and high rise's are facing potential low water pressures. Our Single Pump Booster Set is easy to install, quickly giving home systems a water pressure increase.
We stock a comprehensive range of single pump booster sets, simple and compact single-pump packaged booster sets these provide a reliable and cost-effective way to provide pressure boosted cold water in domestic and small commercial applications.
All our water pressure booster pumps are designed and built to the very highest standards, with high quality stainless steel materials for efficiency, sustained performance levels and a long working life.

We do a wide range of single pump systems available in a variety of specifications, whether it be fixed or variable speed, single or three phase these sets will have to be fitted after a break tank as per the water regulations, we will have a booster set to suit your application.

Booster Set Quick Questions
Supplying what type of property?

What are you looking to boost?

Incoming flow rate (litres per min)?

How many floors does the property have?

How many people live at the property?

Any occasional guests, if so how many? (approx)

Total number of washroom/bathrooms?

Total number of toilets?

Total number of baths?

Total number of showers?
Contact us via live chat option online, call us on 0333 323 2329 or email us directly through sales@completepumpsupplies.co.uk