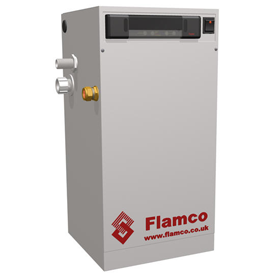 We supply a complete range of Pressurisation Units for heating systems and chilled sealed systems available as one or two pump models with a choice of wall mounted or floor standing, from a wide range of Manufacturers including Calpeda, DAB, Flamco, Lowara and Spirotech.
A pressurisation unit is a means of pressurising a system, whether that's for heating or maintaining pressure with hot and cold water. A chilled water pressurisation unit, for example, generally eliminates the need for a cold water storage system in the roof. Suitable for use in a wide range of applications where a header tank cannot be fitted, pressurisation sets are designed to replace water that has been lost through system leakage, and to maintain the system design fill pressure in sealed central heating and chilled water systems. This arrangement causes air to be absorbed into the water with resultant corrosion of heat exchangers, pipework and boilers. A sealed system limits air intake and corrosion to a minimum and only needs fresh water make-up to replace any losses caused by leakage. Higher flow temperatures may be used in sealed systems which, with larger temperature drops, permit lower water circulation rates, smaller pumps and reductions in pipework sizes, all with obvious cost-savings.
If you're looking for a high quality and reliable pressurisation pump, you can't go wrong with the wide range available at Complete Pump Supplies, offering models with both single and twin pumps. Our selection of Grundfos pressurisation units are compact and can be wall mounted, making them perfect for properties and buildings with a lack of space. A Lowara pressurisation unit is another good choice for saving space, as their mini Lowara Presfix units are designed to be just as compact as they are powerful.
Please note, incorrect calibration of the unit's settings or pre charging of the expansion vessels will cause the system to malfunction.
Maintains minimum pressure requirements of low / medium temperature sealed heating sealed systems.
Choice of floor standing or wall hung models
Standard controls or digital controls
Standard controls or electronic controls
Most units are available from stock and can be supplied with expansion vessels, air separators and dosing pots. We also stock boiler pressurisation units and packaged pressurisation units. For more information on how your heating system could benefit from a pressurisation unit, make sure to read our blog post to gain some further insight.